Ecuador Stamps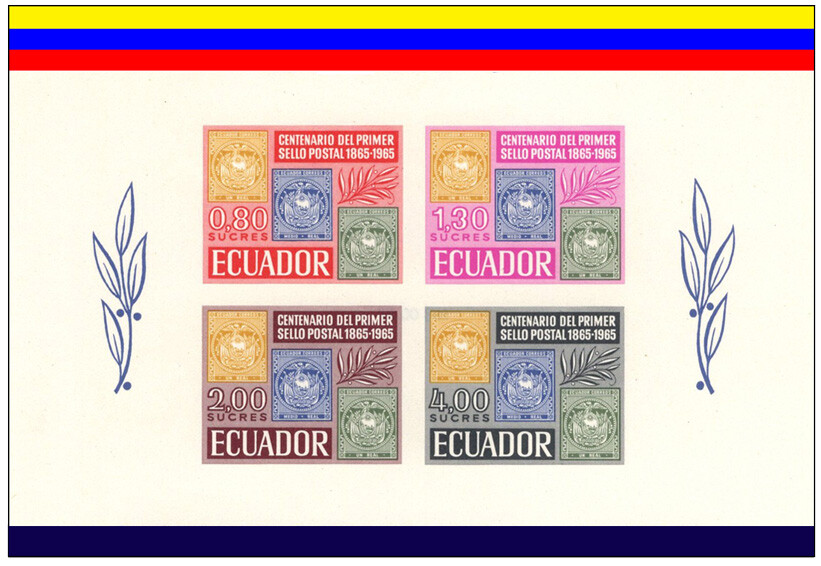 View and Learn the beauty of Ecuador
---
Welcome to Ecuador Stamps website.  This site is to show stamps of Ecuador as I acquire them.
Stamps from Ecuador are fascinating to collect.  It shows the countries resources, animal fauna, colors, textiles, people, religion, places.  The countryside are not only mentioned in tiny form, but also shown in one way or another, all in Ecuador stamps.   We as collectors love art, and hope that this website be useful for you.
Every stamp has a story to tell, this is where the wonder lies in.  You can learn history, geography, culture, religion, politics, etc.  Discover the Galápagos Islands, Quito, Cuenca, Loja, Riobamba, Napo, Manabí, Coastal Towns, Amazon Regions, Mountainous Regions, Chimborazo Mountain, and more through Ecuador Stamps.
Hope you enjoy your visit.